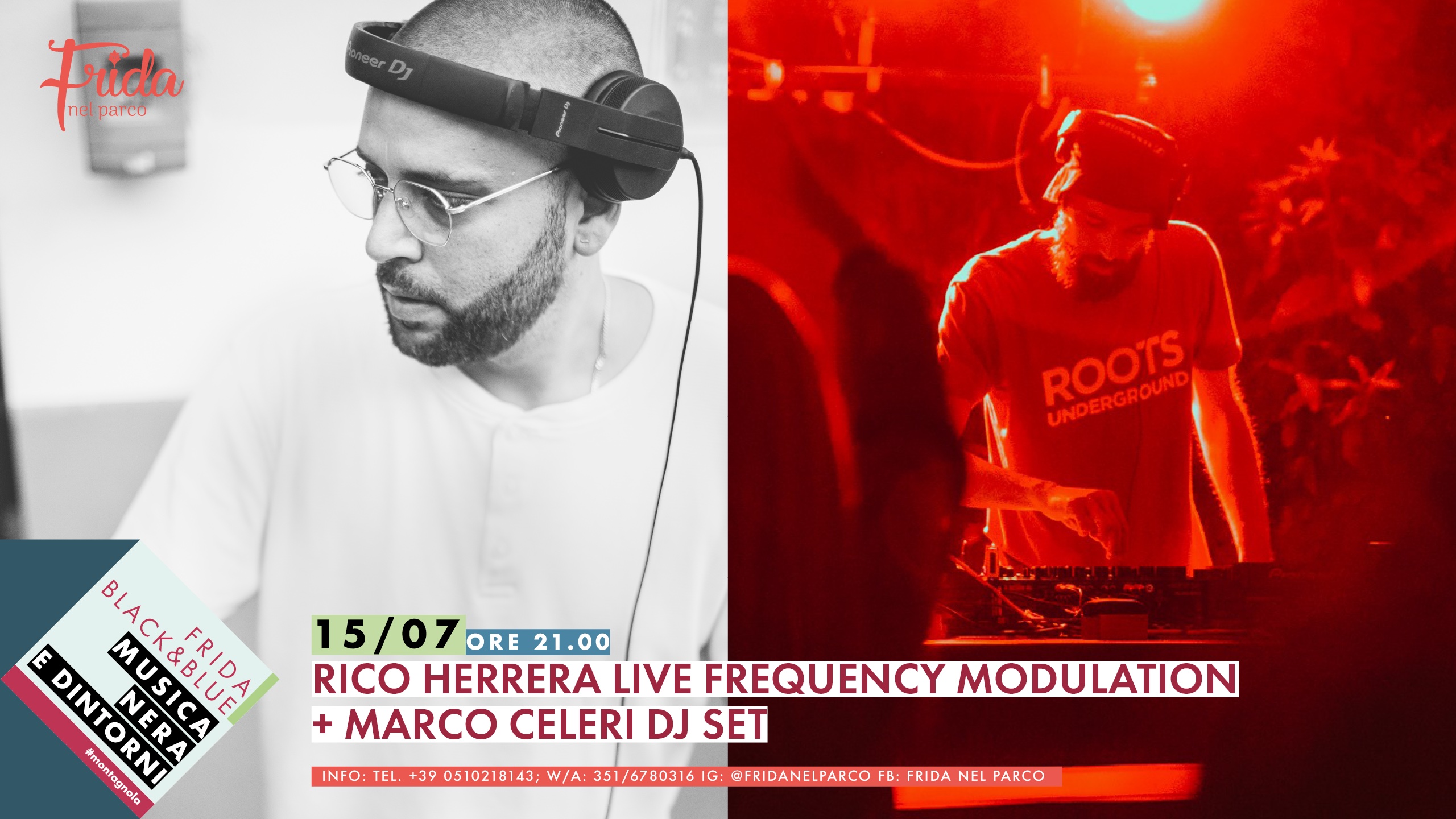 Rico Herrera live frequency modulation + Marco Celeri dj set.
36
36 people viewed this event.
Frida Black & Blue | Musica nera e dintorni.
Rico Herrera is a dj, producer and MC based in Pisa (Tuscany), active since the mid-90s, respected in the scene,is known for his productions for various hip hop artists as the italian pioneer Speaker Cenzou, the L.A. hip hop collective Rebels to the Grain and for his collaboration with the italian dj band I Maniaci dei dischi in the early 2000. He began as a DJ, playing live with MCs in a lot of parties and jams around Italy. He has partecipate to various DJ battles, including the huge competition ITF/IDA, gaining the italian title in"beat maker" section in 2011. Herrera, as producer, is very appreciated for his classic style, for the use of vintage samplers as the AKAI MPC3000 and for his research of the samples. He founded his label Medicine Records in 2014, and has published several albums as the collection of instrumental tracks Mode 144 (LP/Digital), Buongiorno EP in which Herrera also performs as a rapper, the series Monthly Medicine a series of monthly releases including collaborations with Cenzou, FFiume and DopeOne At the end of 2018 he debuted on Roots Underground Records with an unexpected house project : UNO EP,along the best tradition of music made in Chicago/ Detroit, with the "MPC Touch" In 2021 Rico back on Roots Underground with a special 7" featuring collaborations with Lorenzo Morresi, JaneHamilton Scottish singer already known for some of her collaborations released on Sonar Kollektiv and on thelegendary Theo Parrish' Sound Signature and Filippo Guerrieri, multi-instrumentalist, already present on the previous Uno ep on keyboards. 2 years after that, Rico releases the third ep for Roots Underground Records, Under Your Spell EP featuring collaborations with Jane Hamilton (once again), the new Zealander singer Wallace and the musician-producer Soul Supreme.
Data e ora
Categoria dell'evento
Share With Friends