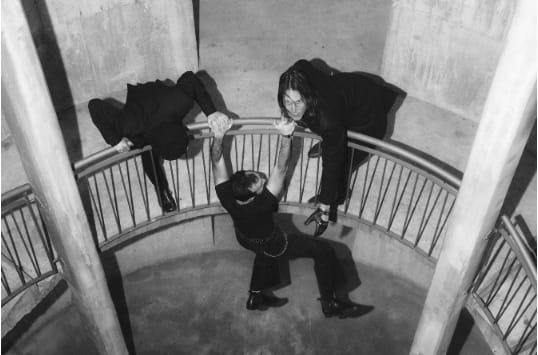 THE BAD PLUG + Obsexed. Selecta di Marzio Mars Manni
20
20 people viewed this event.
Frida Sugarhill | Underground music peepshow. Per Bolotomy, rassegna mensile dedicata alle nuove band attive a Bologna e dintorni
Terzo appuntamento per la rassegna "BOLOTOMY – Fresh bands for a rotten world" – che prende il nome dal titolo del disco "Fresh fruit for rotten vegetables" della seminale punk band californiana Dead Kennedys- nasce per rappresentare uno spaccato della nuova creatività musicale in circolazione, sicuramente alternativa al più classico panorama italico.
Bologna appare la città più idonea per offrire a queste band la visibilità che meritano, per qualità e originalità delle produzioni, tali da aspirare a panorami più ampi che quello esclusivamente italiano, tanto che alcune di loro sono già state notate al di fuori dei confini. Anche in un "mondo marcio", spesso ostile alla libera espressione artistica non omologata e dove il concetto di "sottocultura" pare diventato estraneo, la forza propulsiva di molte giovani band si fa strada e richiede attenzione. Questa rassegna è un primo passo per dare loro l'attenzione che meritano.
Il progetto è ideato e curato da Marzio "Mars" Manni, forte della pluridecennale esperienza in ambito musicale, musicista/dj ed ex organizzatore di concerti e co-gestore del Covo club per 15 anni.
The Bad Plug
Prendete un box auto, metteteci dentro una chitarra, un synth e una batteria; chiudete la saracinesca, aspettate qualche mese e poi riapritela.
Questa è la ricetta che ha dato vita e forma a The Bad Plug, band synth punk sporca, caotica e rumorosa, formatasi a Milano che ha sfornato nel settembre 2022 il primo EP, intitolato "T B P" e poco dopo il singolo uscito nella notte di Halloween intitolato "I'm in love with a zombie". Successivamente alle uscite la band si esibisce su svariati palchi del nord e del centro Italia e nel novembre 2022 parte per il Regno Unito.
A inizio 2023 proseguendo con l'attività live la band registra una live session e si appresta a registrare il nuovo Ep.
Data e ora
Categoria dell'evento
Share With Friends